Vision & Business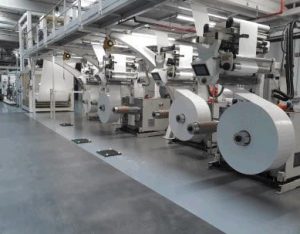 CEDAP (Compagnie Européenne Des Applications Plastiques), is a division of SIAMP-CEDAP, and was founded in 1960 in the Principality of Monaco's port district.
As specialists in sheet extrusion for the packaging industry, CEDAP transforms a range of polymers, such as Polystyrene (PS), Polylactic Acid (PLA), Polyethylene Terephthalate (PET) or Polypropylene (PP).
CEDAP's precision know-how makes it one of today's market leaders in food-contact polystyrene sheeting for Form Fill Seal technology.
With three factories in Europe and one in Mexico (www.cedap-americas.com) and offices in more than 50 countries, CEDAP has the presence and production capacity to meet the needs of the global dairy industry.
CEDAP was the first company to develop lightweight, two-tone or multicoloured, striped and laminated polystyrene film, and is constantly developing new and increasingly efficient solutions. We have over 170 employees working to design products that meet strict quality, food safety and sustainable development criteria.
Our History

CEDAP was one of the first ever plastic sheeting companies. To meet the needs of the industry it serves, the company expanded into Europe, starting with a production site in France in 1973, then a site in Belgium in 1998. In 1997, it partnered with a major Mexican thermoforming company, later establishing Cedap Mexico in 2001 to serve American markets.